Reduce downtime
Prevent financial loss and reputational damage
Globally recognised
From the creators of the Best Practice IT Major Incident Management
New tools & knowledge
Improve collaboration, leadership and continual improvement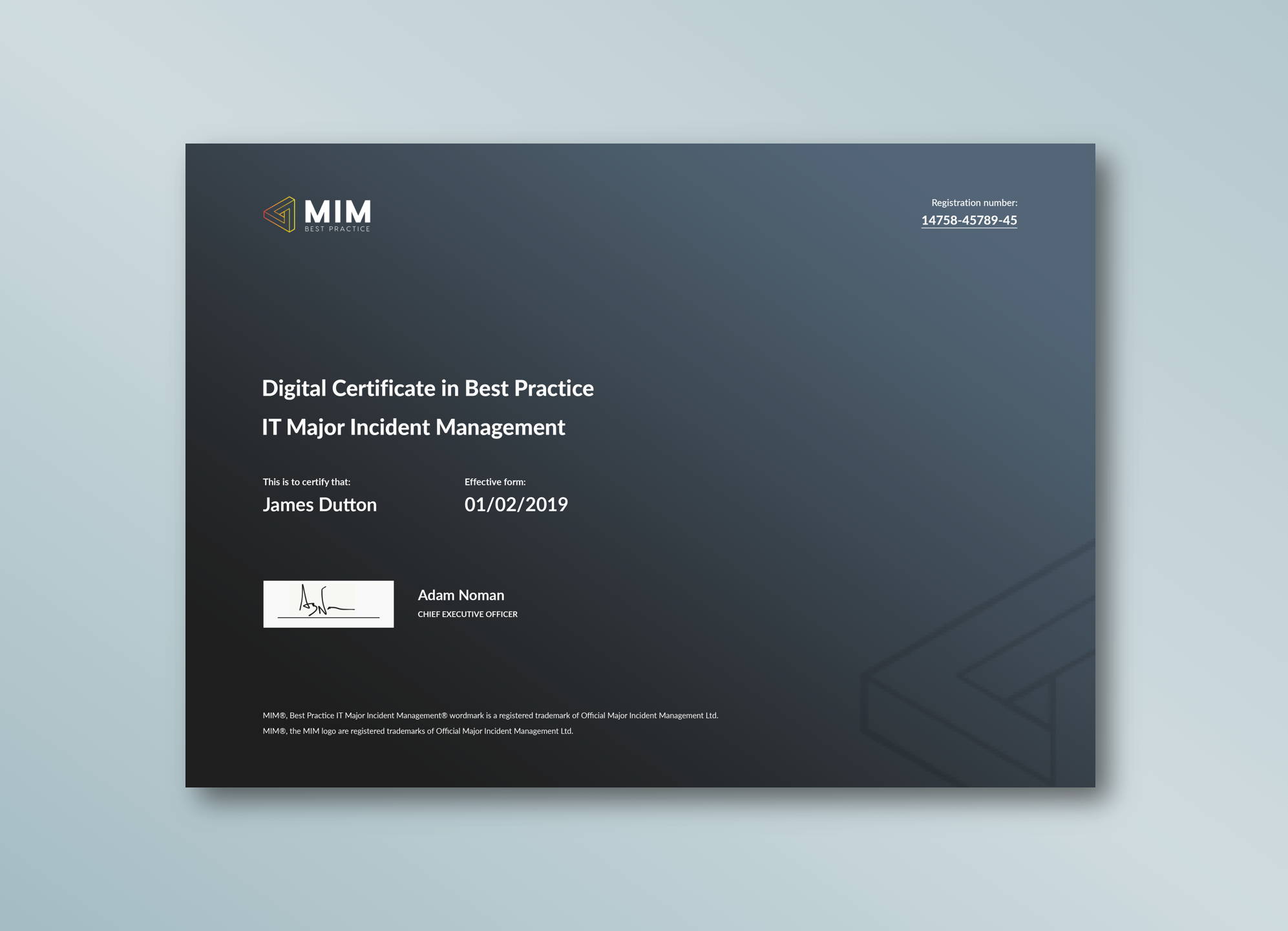 Digital Certification in Best Practice IT Major Incident Management™
Now, thanks to our latest innovation, the Major Incident E-Learning Platform – MIM Cloud Academy TM – you can become digitally certified in Best Practice IT Major Incident Management®.
The MIM Cloud Academy's™ video-based online learning platform makes it easy for busy professionals to train, learn and develop important skills, at your own pace, wherever you are in the world.
Enjoy 40+ bite-sized videos and exercises covering leadership theory, emotional intelligence, communication skills, Major Incident process and procedures, as well as the MIM® continual service improvement methodology.
The Digital training and certification is based on the framework of the renowned Best Practice IT Major Incident Management® training.
The Digital Certification programme provides more than just process and policies. It includes clear guidance on the competencies, knowledge and behaviours that are necessary for practical learning transfer and for individuals to successfully achieve certification.
MIM® covers in depth leadership skills that are a critical component of effective major incident management.
The Digital Certificate in Best Practice IT Major Incident Management® is by no means essential for a career in Major Incident Management, but many employers are now looking for candidates with qualifications as proof of their experience and commitment to the profession. The certification demonstrates to current and future employers that you have both undertook and understood the training and can apply these skills and behaviours to the highest standards in order to thrive in your role and MIM career.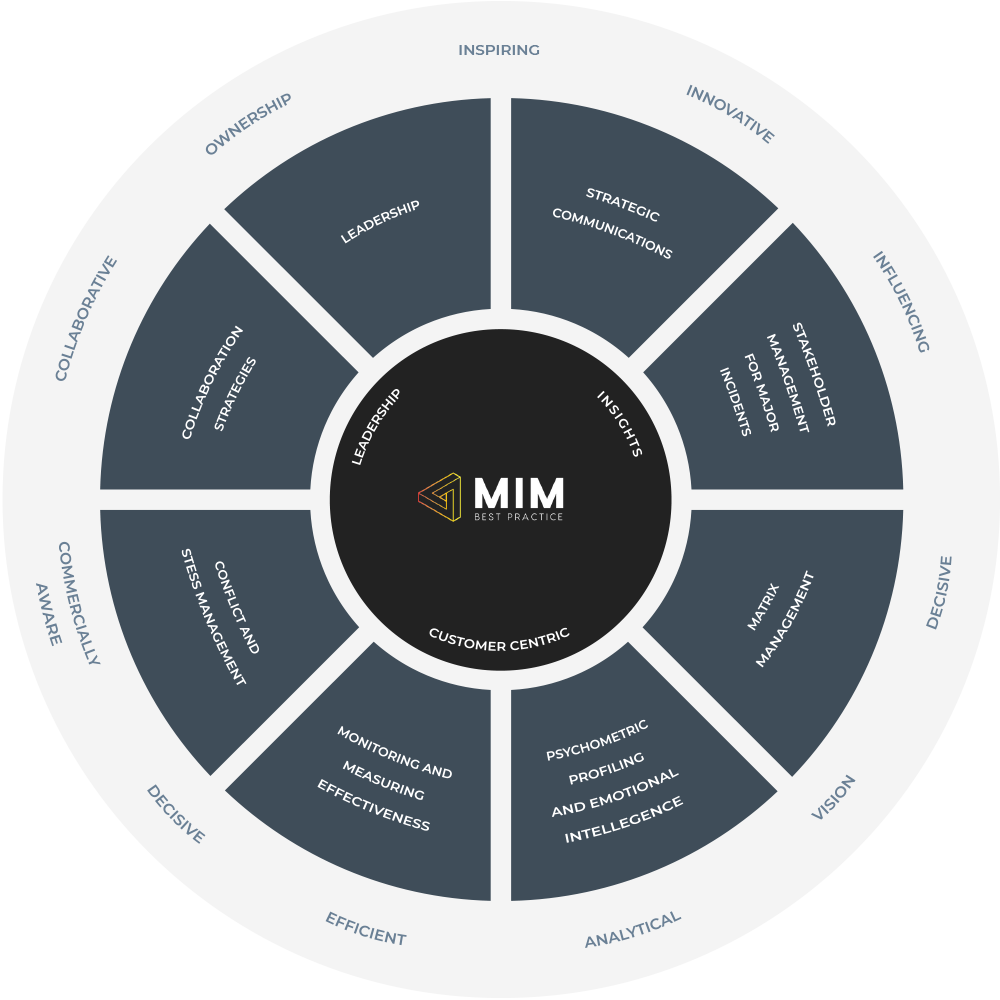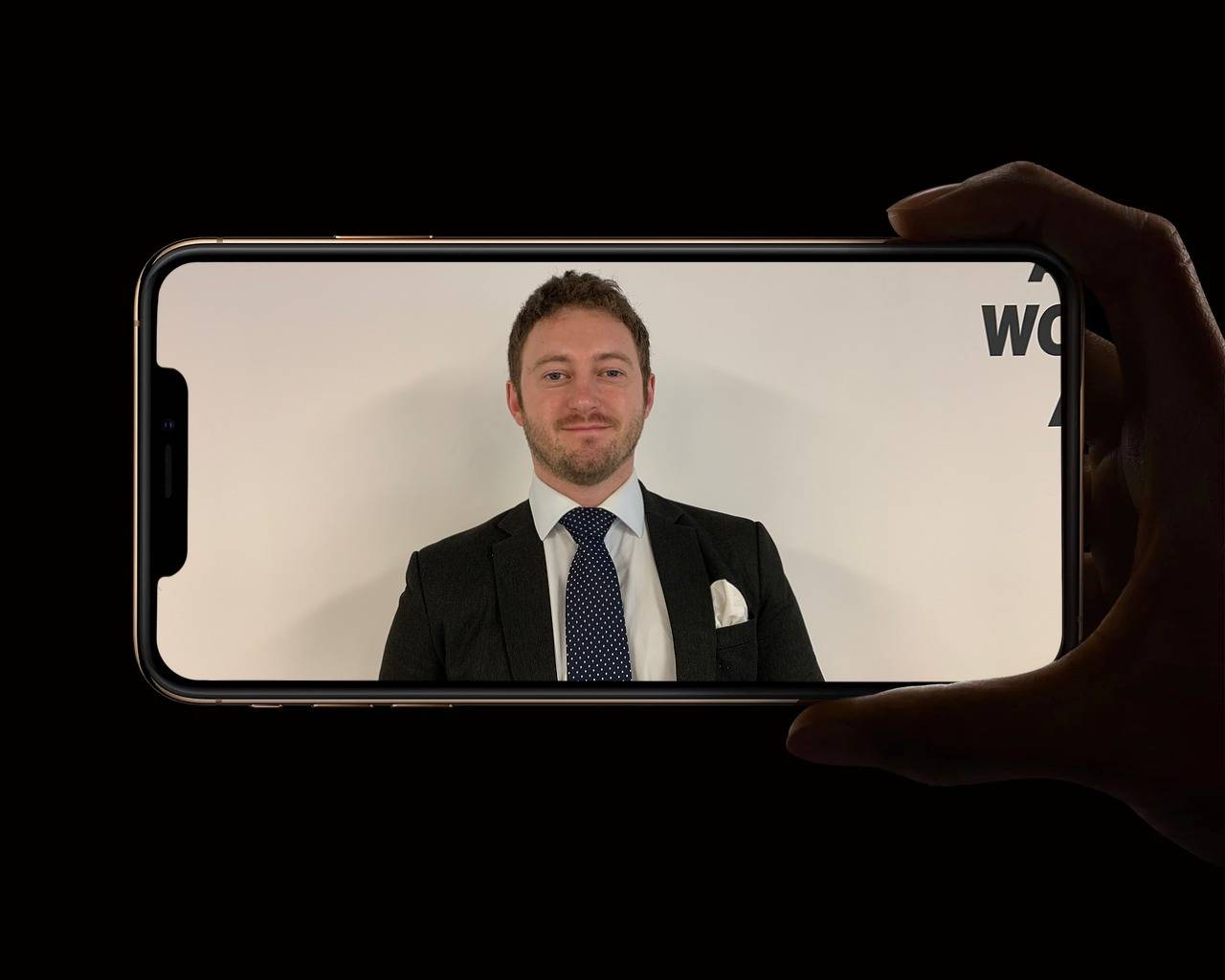 The best Major Incident Managers are true leaders.
To ensure that we create the best Major Incident Managers in the world, our digital training and certification also supports the development of professional leadership skills.
You will learn and utilise the latest tools and techniques in psychometric profiling within a professional environment, communication, delegation, conflict management, effective decision making, dealing with ambiguity, and stakeholder management.
We create the best Major Incident Managers in the world.
Trusted by leading companies.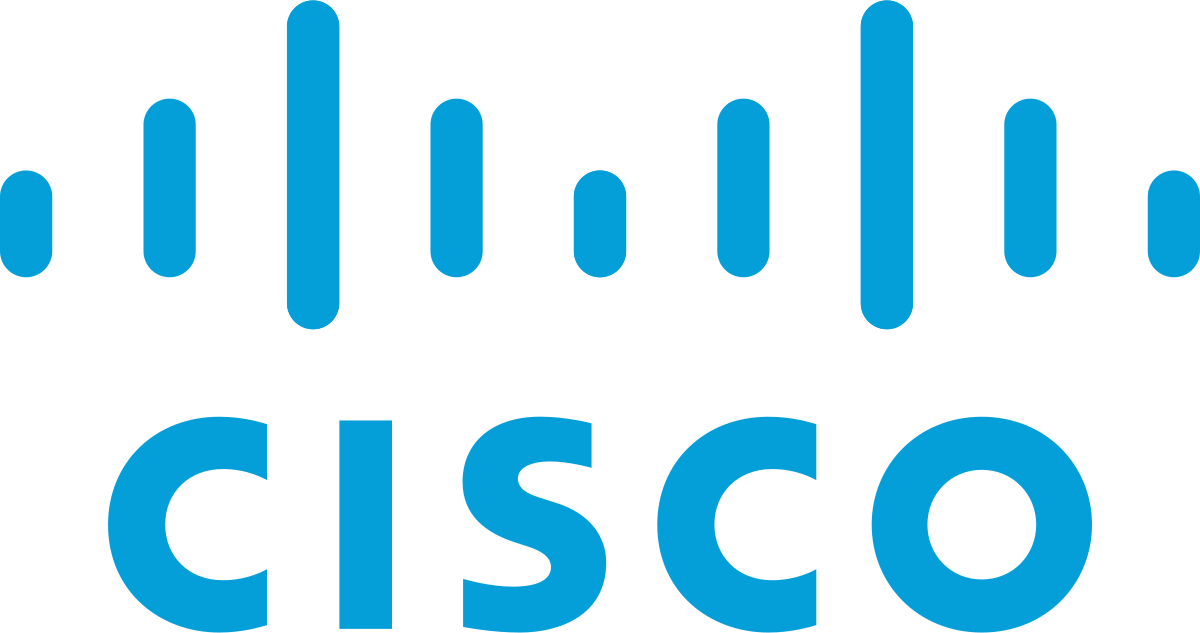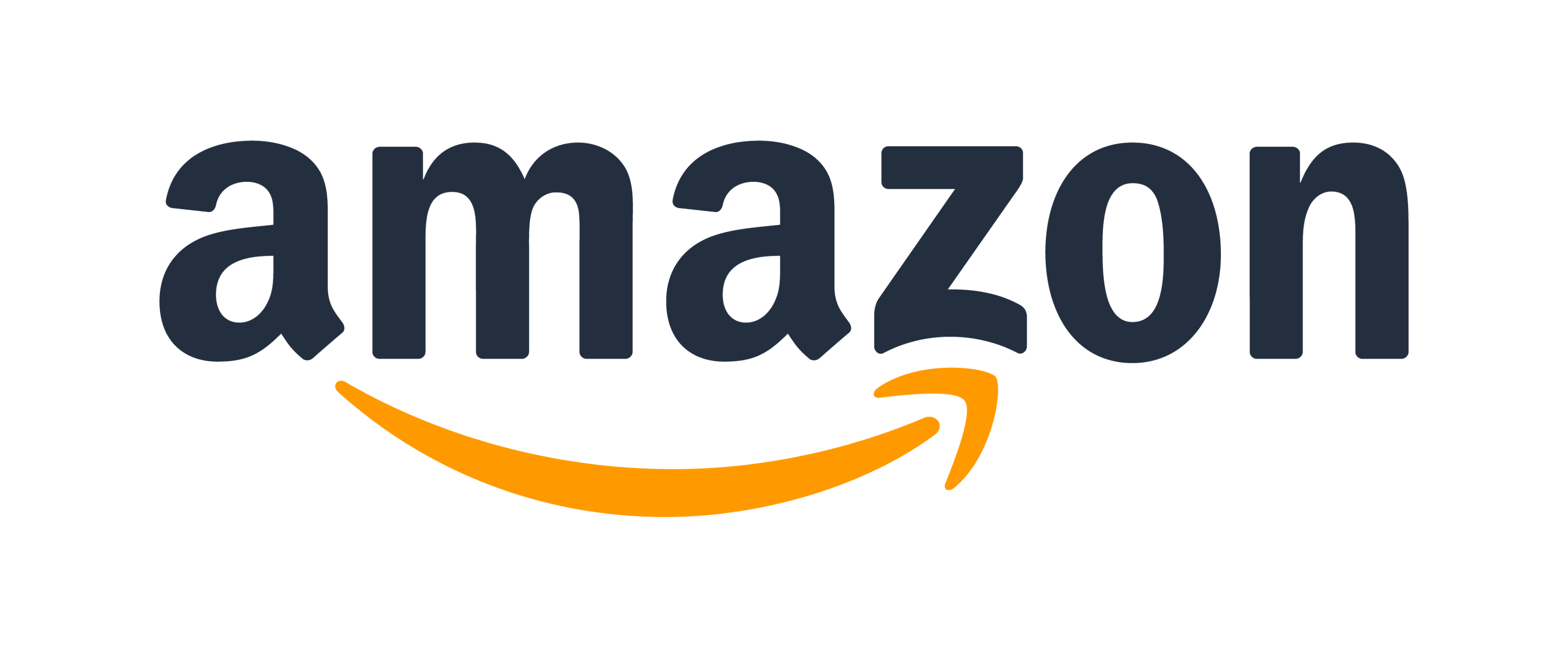 ---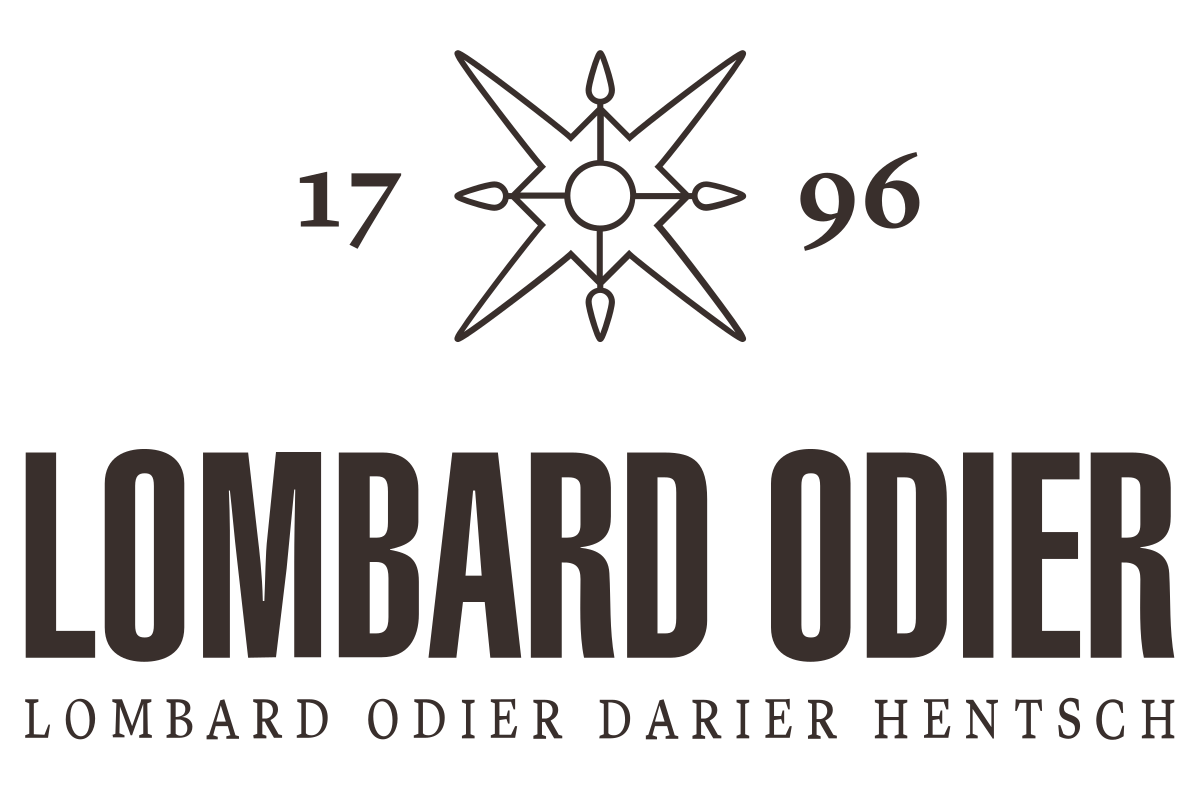 ---

---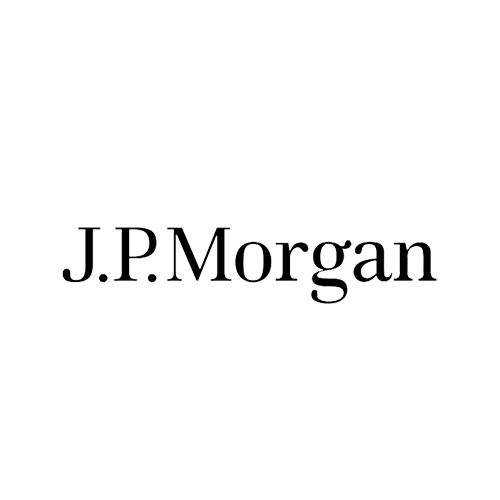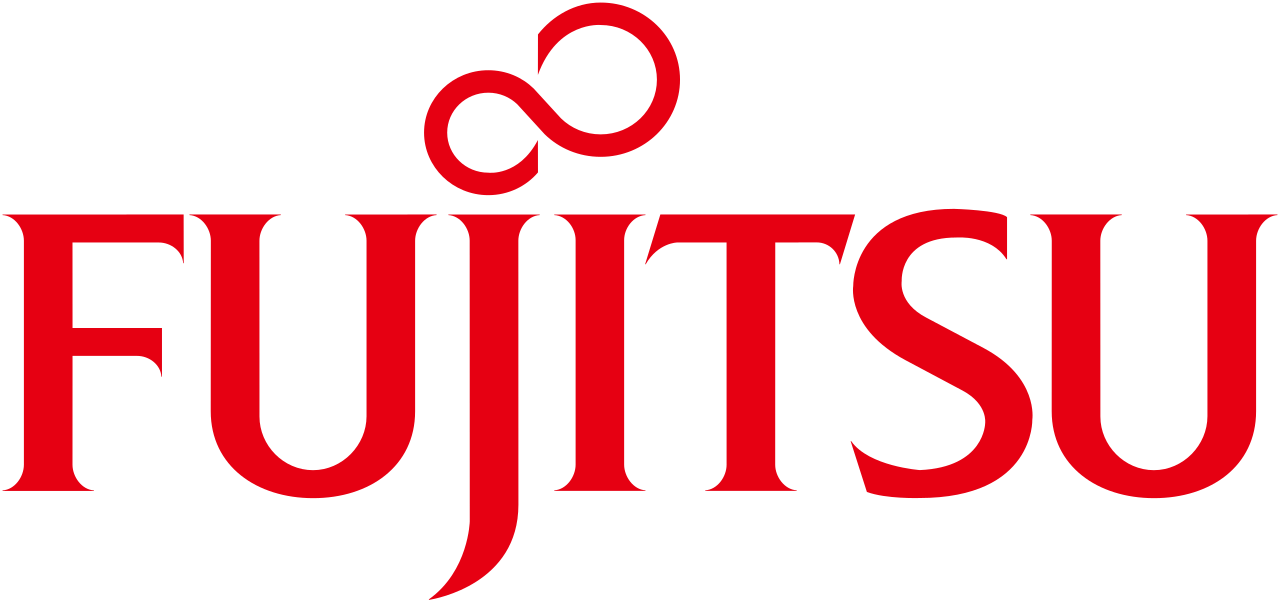 01: Process
An Introduction to Best Practice IT Major Incident Management

Principles of Major Incident Management
Core Concepts
Stakeholders
Communication
Types of Major Incident Management Models
Roles and Responsibilities
Three Phases of a Major Incident
Initial 15 Minutes Detail
Post 15 Minutes Detail
Resolution Detail
Metrics for Major Incident Management
02: People
Psychometric Profiling
An Introduction to Psychometric Profiles and How To Use Them in Major Incident Management
Your Work Style
Your Communication Style
Your Team Style
Your Leadership Style
Your Conflict Style
How Stress Impacts You
Your Approach to Change
Leadership
Management vs. Leadership
Direct vs. Indirect Leadership
Situational Leadership
Team and Individual Motivation
Designing and Delivering Presentations
Delegating
Coaching
Fostering a Collaboration Culture
Organisational Change
Emotional intelligence
Management of Self
Empathy
Relationship Management
Adapting Styles to Situations
Persuading and influencing
Responding Rather Than Reacting
Assertiveness
Questioning Skills
Listening Skills
Five Methods of Conflict Management
Stakeholder Management
Personal vs. Positional Power
Bias
Problem Solving
Visioning
Empowering Others
Critical Thinking
Analysis
03: Tools
Major Incident Management Tools
04: Continual Improvement
MIM Stakeholder experience methodology™
Purpose
The Process
Stakeholder Empathy Mapping
Current Process Mapping
Future State Mapping
Gap Analysis
Opportunity Identification
Future Major Incident Service Core Values Planning
Implementation and Activation
Examples
Templates and Tools
Multiple choice exam
Following the completion of the course you will take a multiple choice exam.
Please note: you will have 12 months access to complete your course.
---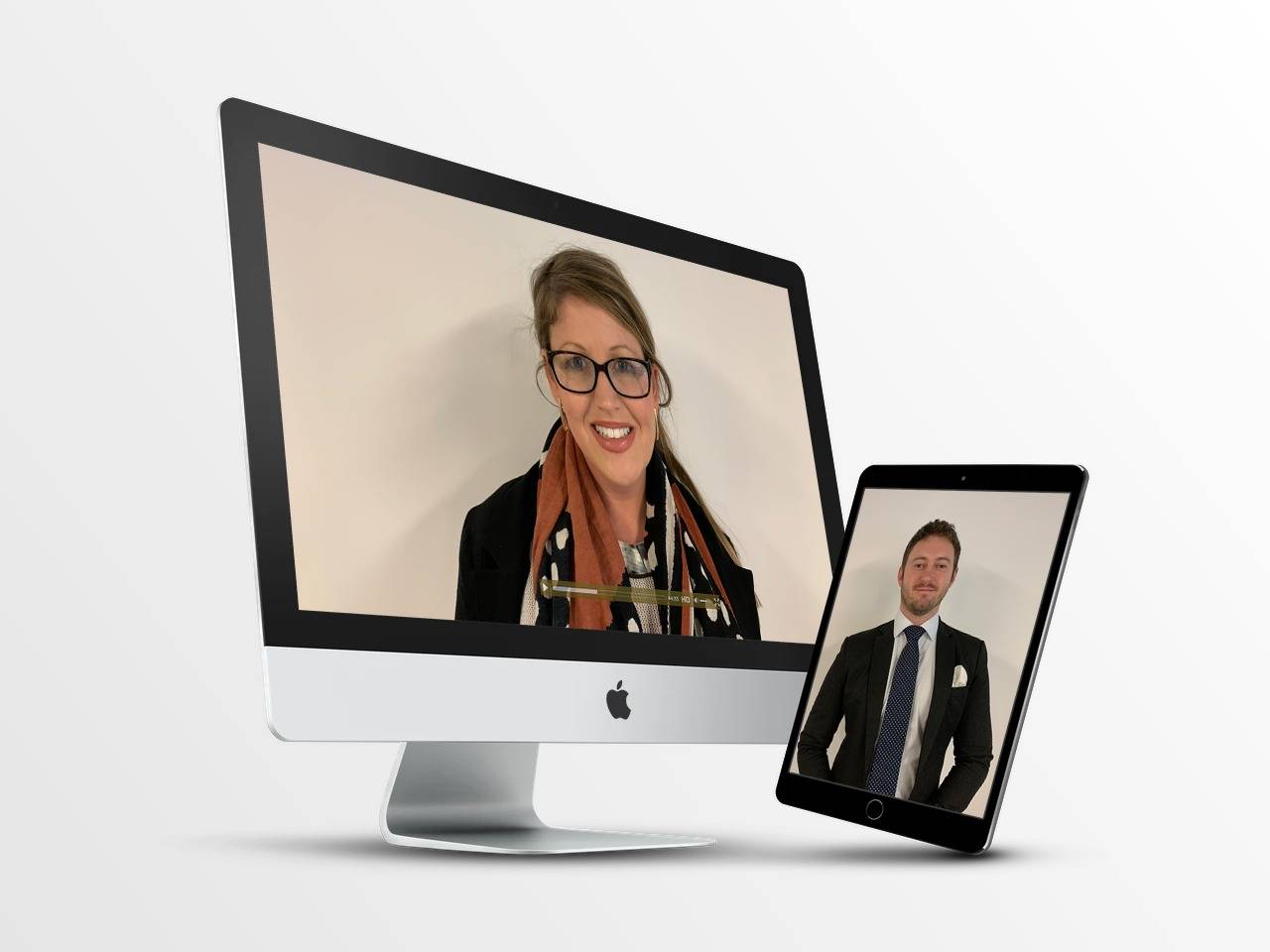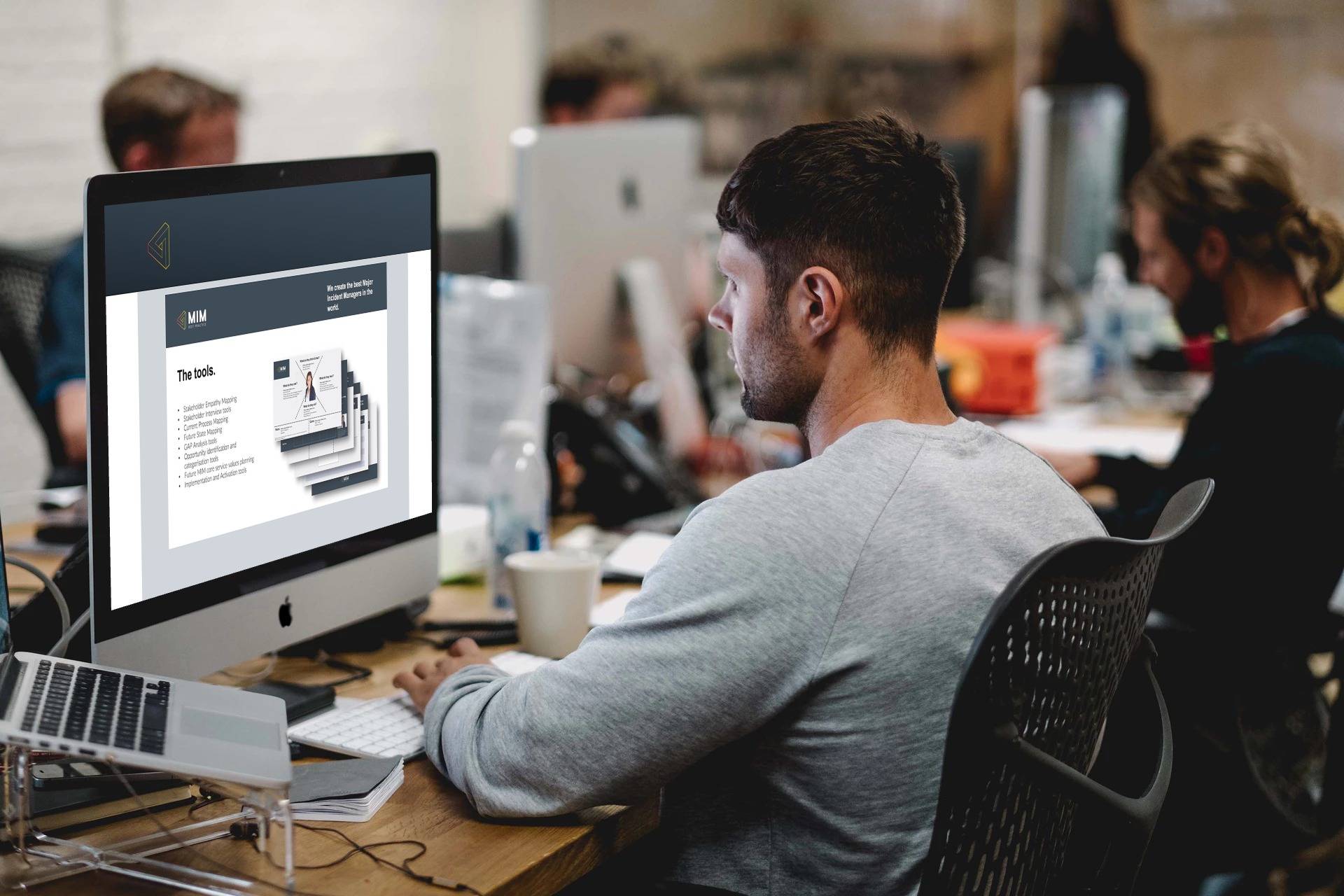 ---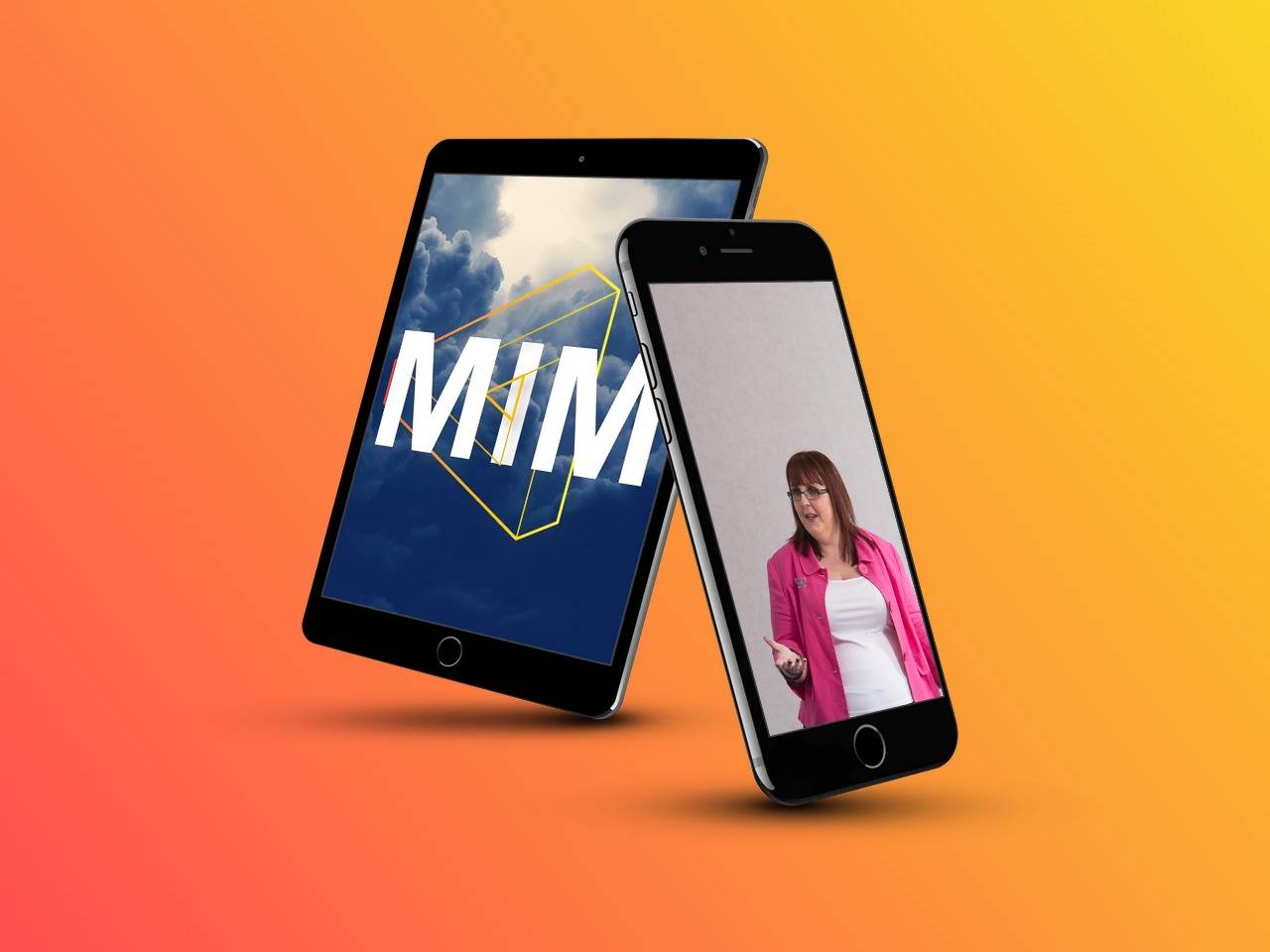 ---
---
---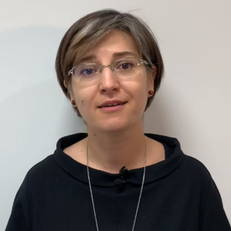 ---
Diana Burhala
MIM Facilitator
---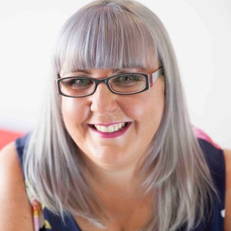 ---
Alison Cassidy
MIM Facilitator
---
---
---
Donna Latin
MIM Facilitator
---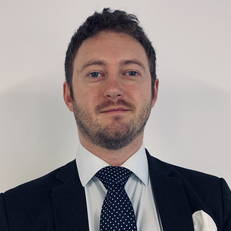 ---
Adam Norman
MIM Facilitator / CEO, founder
---
---
Watch a sample from the course.
---
Sample 1: five styles of Conflict Management
Sample 2: An intro to MIM Continual Improvement
Sample 3: Intro to Personal Brand
---
Digital Certification in Best Practice IT Major Incident Management.
Digital Training & Certification in Best Practice IT Major Incident Management on the MIM Cloud Academy.
We limit enrolment to 100 places at a time, to ensure the highest levels of personal service during your learning experience.
Paying for your course yourself? You can spread the cost of your training over time, interest- free, to suit your individual needs. Contact one of the team to learn more.
Got questions? Need help? Contact one of the team, we're here to help.
info@majorincidentmanagement.com
+44 (0) 121 629 0840
Did you know: Employers can now verify the validity of MIM® Certification through the MIM® Global Certification Register™.
---
Testimonials
Dr Pamela Stoodley
Major Incident Manager at Spark (New Zealand)
"Thank you so much, I really loved the material and enjoyed this experience. The workshop on Continual Improvement was brilliant."
Jerome Knoepffler
Major Incident Manager at Lombard Odier (Luxembourg)
"As a MIM it can be really difficult to have the time to take a course, the eLearning was perfect to fit it in when I could. The course was really interesting, particularly the psychology and leadership sections. The content was extremely engaging and useful to my development. Excellent."
Kamlesh Miyan
Manager, Service Desk & Major Incident at Tech Mahindra (Sweden)
"The MIM® Team has done a remarkable job with the MIM Cloud Academy"
Amelia Meneses
Service Manager at Fujitsu
"The psychometric profiling section made me understand why we have certain reactions by teams, stakeholder and customers, and helped us to change the way we engage, communicate and ultimately improve relationships. I also loved the approach of the continual improvement section, the MIM® Stakeholder Experience™ methodology and it's design thinking approach was so useful, and we can see how to get enhanced control of all of the people, process and tools."